Morganne Skinner, BSN, RN
Registered Nurse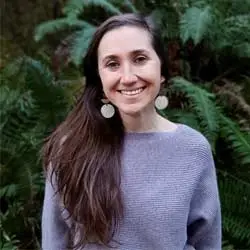 Location
Tillamook, Oregon, United States
Expertise
BSN, RN, Fertility Awareness Educator
Highlights
Experience in critical care, public health, rehabilitation, and fertility.
Education
Morganne earned her bachelor's degree of science in nursing at Liberty University.
Certifications
She earned her fertility awareness educator certification from Fertility Education and Medical Management (FEMM).
She is currently enrolled in a herbalist program with Pacific Rim College.

Background

Morganne Skinner began her nursing career in the surgical-trauma intensive care unit, where she served as a charge nurse and earned a critical care nursing certification (CCRN).

She lived in Zambia as a Peace Corps Volunteer for two years, where her passion for women's health and public health grew. Morganne enjoys educating the public about their health through her writing and fertility awareness business. Visit her website fertilitydefined.com

About Consumer Health Digest

Consumer Health Digest, a Kyzooma Brand, is your trusted resource for reliable, empathetic, and up-to-date information on wellness topics and product reviews that matter most to you. Our reach is more than 100 million readers. Consumer Health Digest content is fact checked and reviewed by our Medical Expert Board for accuracy and integrity. Learn more about us and our editorial process.