Conscious Sexuality Coach
Mariah Freya
Mariah Freya is a sexual empowerment coach, founder of the Love Academy beducated.com, creatrix of various online programs. She opens up the topic of sexuality in all its diversity through her blog and YouTube channel.
Mariah has a powerful global mission: Liberating sexuality from below the belly button up, and helping the individual grow through pleasure into fulfillment; she sees her role as one of promoting sexual consciousness and helping humanity to plug into their soul desires to turn them into action. Follow her on Instagram
.
Most Recent Articles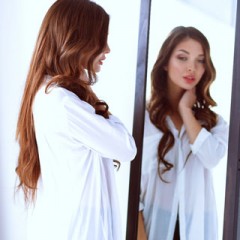 posted in Sex And Love
Newsflash: You can practice Tantra alone. There is no requirement to have a partner in order to practice Tantra. Solo Tantra has many advantages, even for those with a partner. F...
Read More