Plant Based Health Coach. Online Programs. Vegan.
Lorna McCormack
Lorna McCormack's journey to plant-based eating was fueled by her personal health challenges. It kickstarted years of study in plant-based nutritional therapy, and hundreds of hours counseling patients through their transformations via diet, alone.
Now, she's making it her life's mission to help others discover and excel on their own journey to more mindful nutrition. Lorna has written an informative and inspiring free 5-day course to guide people to better health. Sign up for her free course to learn more about plant-based eating.
Connect with her on LinkedIn, Facebook and Twitter or visit Lorna McCormack to know more about her.
Most Recent Articles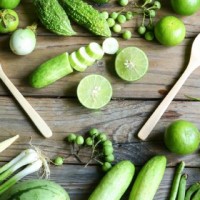 posted in Weight Loss
There's no doubt you are aware of the obesity epidemic which spans across different ages, races, and cultures around the world. The scary thing is that this problem is getting w...
Read More