Layla Brown, RD
Registered Specialist Dietitian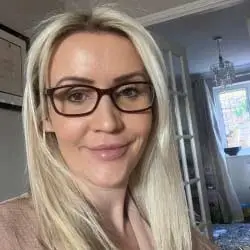 Location
Halifax, England, United Kingdom.
Highlights
Registered Specialist Dietitian at Locala
Registered Dietitian at Calderdale and Huddersfield NHS Foundation Trust
Education
Bachelor of Science in Nutrition and Dietetics from King college London.
Access course in Medical, Paramedical and Human Sciences from City and Islington College.
Experience
Locala -Specialist Registered dietitian working in Kirklees Community.
NHS -Calderdale Royal Hospital and Huddersfield Royal Infirmary. Working as an acute hospital dietitian covering wards and outpatients.
NHS – Bury Community Services. Working as a community care home dietitian and outpatient dietitian.
Background
Layla has been in practice since 2009 and graduated from Kings College London where she studied for 4 years. Layla specialises in nutritional support and has lots of experience from working in hospitals, as well as the community. This includes oral, enteral and parenteral feeding. She has also worked in outpatients covering various conditions such as diabetes, intolerance, weight management, cholesterol lowering and gastrointestinal issues.
In her current role, she reviews people on prescribed nutritional supplements to ensure they are appropriately prescribed and focuses on malnutrition prevention.
She works as part of a care home multidisciplinary team and supports other health care professions around nutrition. She provides education on managing malnutrition, as well as screening and looks at care home nutritional processes to improve nutritional practices.
About Consumer Health Digest
Consumer Health Digest, a Kyzooma Brand, is your trusted resource for reliable, empathetic, and up-to-date information on wellness topics and product reviews that matter most to you. Our reach is more than 100 million readers. Consumer Health Digest content is fact checked and reviewed by our Medical Expert Board for accuracy and integrity. Learn more about us and our editorial process.