Dr. Keith Kantor
CEO & Founder of NAMED Program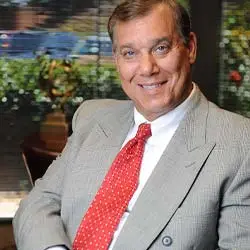 Location
Atlanta Metropolitan Area
Education
PhD, Nutritional Science
Doctorate, Naturopathic Medicine
Doctorate, Business Entrepreneurship
Undergraduate Degree, Biology and Chemistry
Experience
Advocate of natural food
Author
Success & Happiness Coach
Professional Accomplishments
Board of Directors and Vice President of the All Natural Food Council of North America
Currently the CEO and Founder of the NAMED Program
Author of "What Matters: Leadership Values That Just Might Save America" and "The Green Box League of Nutritious Justice."
Founder of Dr. Keith Kantor and Named program
Board of Directors of NAMI
Communications Committee for the Natural Products Association
Attended several hundred Radio shows, TV shows, Newspapers and Magazines
Background
Dr. Kantor has been an advocate of natural food and healthy living for 30 years. He is also on the Board of Directors for NAMI.org in Gwinnett. NAMI is the largest non-profit in the United States dealing with Mental Illness including substance abuse.
He has a Ph.D. in Nutritional Science. He has also written three books which is avaailable on his website, Dr. Keith Kantor and Named Program.
About Consumer Health Digest
Consumer Health Digest, a Kyzooma Brand, is your trusted resource for reliable, empathetic, and up-to-date information on wellness topics and product reviews that matter most to you. Our reach is more than 100 million readers. Consumer Health Digest content is fact checked and reviewed by our Medical Expert Board for accuracy and integrity. Learn more about us and our editorial process.