Katie Whetstone, RD
Highlights
Katie Whetstone is a Registered Dietitian with a plant-based approach. Her interests include clinical practice, mental health, sports and plant-based nutrition.
Experience
Katie is a Clinical Dietitian at Chino Valley Medical Center & La Casa Mental Health & Rehab Center, Weight Management Specialist. She has over two years of experience as a registered dietitian of acute care. Katie also creates original, engaging evidenced-based nutrition articles on topics, such as wellness, sports nutrition, food trends, recipes and weight loss.
Education
She holds a degree in Nutrition and Dietetics from California State University, Long Beach. She did her dietetic internship with Oakwood University, from Huntsville, Alabama.
Most Recent Articles
posted in Weight Loss Reviews
Should you try Keto BHB 800? In this review, find the answer about its ingredients, side effects, benefits, and customer reviews in this report beforehand....
Read More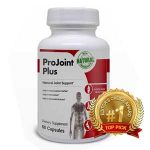 posted in Joint Pain Product Reviews
ProJoint Plus is made from all-natural ingredients that prevent aching joints & provides long-lasting relief from the pain. Read an in-depth review of ProJoint Plus from our exper...
Read More