Jessie Hulsey, RD, LD
Registered Dietitian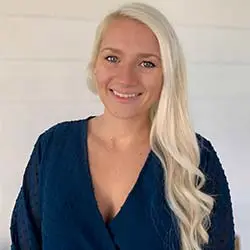 Expertise
Nutrition, Behavioral Nutrition, Weight Management
Highlights
Jessie Hulseys is a registered dietitian in Atlanta, Ga. She currently practices at Nutritious Lifestyles in Atlanta.
Jessie also provides nutrition education on a variety of other topics that she tailors for every patient.
Education
Ms. Hulsey is a member of the following professional organizations: Academy of Nutrition and Dietetics
Background
Jessie Hulsey RD, LD is a registered dietitian who has been specializing in nutrition since 2021. Her passion is guiding patients towards a healthier lifestyle and is skilled at motivational counseling. She also enjoys teaching nutrition classes to the population that focuses on healthy, budget eating. She is an avid believer in the importance of educating patients about nutrition and health related topics. Being a strong patient advocate and giving back to her profession and community are fundamental ideals for her.
About Consumer Health Digest
Consumer Health Digest, a Kyzooma Brand, is your trusted resource for reliable, empathetic, and up-to-date information on wellness topics and product reviews that matter most to you. Our reach is more than 100 million readers. Consumer Health Digest content is fact checked and reviewed by our Medical Expert Board for accuracy and integrity. Learn more about us and our editorial process.