Jake Cohen
Jake Cohen is a chef and food stylist located in NYC. He maintains his own food blog, Salads, and Sundaes, where he shares his passion for healthy cooking. After spending time as a line cook in some of New York's best restaurants, he now works in the test kitchen of a reputable food magazine.
In his spare time, when he is not in the kitchen, you can find Jake staying active, whether it be practicing yoga or taking spin classes. You can reach him at www.wakeandjake.com. Connect with him on Twitter, Facebook, LinkedIn, and Instagram.
Most Recent Articles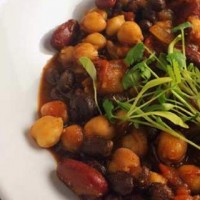 posted in Healthy Food Recipes
Naturally, men begin to see a decrease in testosterone as they age, losing about 1% annually each year over 30. While many associate low testosterone levels with a reduced sex driv...
Read More