Chef, Author and Public Speaker
Jacob Bustos
Jacob Bustos is a chef, cooking coach, and food enthusiast who has been in the food business for 24 years. Jacob underwent a life-saving bariatric procedure in 2012 that began his 160-pound weight loss journey. Later he underwent a traumatic skin removal surgery in 2015 that nearly ended his life.
During this traumatic event, it affirmed his mission on earth to feed people healthier options. For more information on Jacob and his company, Portion Your Plate LLC, please visit portionyourplate.com to know more about Jacob. You can also follow him on Facebook, Instagram and Twitter.
Most Recent Articles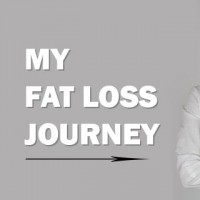 posted in Real Stories
My Fat loss journey began before I even knew that it did. I always felt that I had very high self-esteem, especially as a child. It seemed that my high esteem could never be broke...
Read More