Heidi Moretti, MS, RD
Nutritionist, Blogger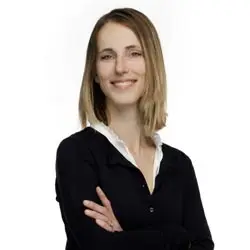 Location
Missoula, Montana, United States
School
University of Washington
Education
University of Washington: Master of Science (MS), Nutritional Sciences
Montana State University-Bozeman: Bachelor's degree, Dietetics/Dietitian
Experience
Fresenius Medical Care North America: Dietitian
The Healthy RD: Nutrition Specialist
Saint Patrick Hospital: Nutritionist/Dietitian
Diet Detective RD: Virtual Nutrition
Background
Heidi Moretti, MS, RD, is a highly qualified and experienced nutritionist with an impressive educational background. With 18 years of experience as a clinical nutritionist, she possesses a deep understanding of the practical aspects of nutrition and its impact on health. Her extensive work in vitamin and protein research adds to her credibility and expertise in the field.
One notable aspect of Heidi's career is her passion for integrative and functional nutrition. Her pursuit of certification through the Integrative and Functional Nutrition Academy reflects her dedication to staying up-to-date with the latest advancements in the field. Overall, as a nutritionist and blogger, she brings a wealth of knowledge and experience to her practice. Her commitment to ongoing education and her passion for integrative and functional nutrition make her a valuable resource for anyone seeking to improve their health and well-being through dietary choices and lifestyle changes.
About Consumer Health Digest
Consumer Health Digest, a Kyzooma Brand, is your trusted resource for reliable, empathetic, and up-to-date information on wellness topics and product reviews that matter most to you. Our reach is more than 100 million readers. Consumer Health Digest content is fact checked and reviewed by our Medical Expert Board for accuracy and integrity. Learn more about us and our editorial process.