Felicia Drayton
Financial Aid Outreach/Health and Hormone Health Coach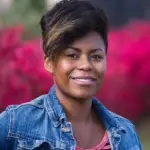 School
Eastern Michigan University
Expertise
Financial Aid Outreach/Health and Hormone Health Coach
Highlights
Felicia Drayton is a versatile individual with over two decades of extensive experience in various fields including higher education (with a focus on financial aid and student services), hiring compliance, banking, retail sales, volunteer management, special event coordination, health coaching, consulting, and exceptional customer service. Her passion lies in everything that empowers individuals to unlock their full potential.
Education
B.B.A, Management; Human Resources - Eastern Michigan University
Integrative Nutrition Health Coach (INHC) - Institute for Integrative Nutrition
A.A.S, Business Administration - Jackson College
Associate of Arts-AA, Art/Art Studies, General - Jackson College
Master of Arts In Organizational Leadership - Siena Heights University
Experience
Departmental/Outreach Analyst - State of Michigan
Founder - Release Weight & Balance Hormones, Health Coach
Founder & CEO - Free As A Feather, LLC
Assistant Director Of Financial Aid - Schoolcraft College
Senior Financial Aid Administrator - University of Michigan
Certifications
Background
Felicia Drayton is a women's weight & Hormone Health Coach came as a guest speaker at our rally! She is a true advocate for health and wellness through diet and exercise and a living example of her own advice. She is a certified Integrative Nutrition Health Coach.
As a health coach, she begun a mission & movement #InHerHonor in honor of her late mother who focused on weight loss to the pinky of illness. #InHerHonor movement focuses to help women release the weight of guilt, shame, frustration, fat shaming, yo-yo dieting, rigorous workouts, calorie counting, starvation, and super supplementation so we all can live "free as a feather."
You can connect with her on social media to know more about her.
About Consumer Health Digest
Consumer Health Digest, a Kyzooma Brand, is your trusted resource for reliable, empathetic, and up-to-date information on wellness topics and product reviews that matter most to you. Our reach is more than 100 million readers. Consumer Health Digest content is fact checked and reviewed by our Medical Expert Board for accuracy and integrity. Learn more about us and our editorial process.