Emily Maus, RD, CLE
Women's Hormone Dietitian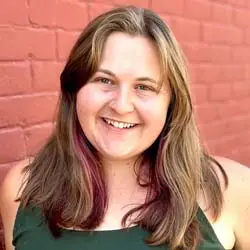 Location
Idaho Falls, Idaho, United States
Highlights
Credentials
Registered Dietitian (RD)
Licensed Dietitian (LD)
Certified Lactation Educator (CLE)
Education
Bachelors of Science in Dietetics
Bachelors of Science in Psychology
Background
Emily Maus is a women's hormone registered dietitian and content creator with passion for making research backed information attainable and engaging.
Emily strives to educate and inspire others to make nutrition choices that support their health goals while still enjoying foods they love. She uses evidence-based information to lead women through their health challenges including irregular menstrual cycles, PMS, PCOS, infertility, and postpartum hormone rebalance by working one-on-one, creating captivating content, and hosting educational courses.
Emily has transformed her passion for writing and creating into a connection tool to support media and brands to share credible, actionable, and irresistible content for their target audience.
If you are in need of an expert in nutrition to create accessible health information or looking for someone to help elevate your message with authority, reach out to Emily.
About Consumer Health Digest
Consumer Health Digest, a Kyzooma Brand, is your trusted resource for reliable, empathetic, and up-to-date information on wellness topics and product reviews that matter most to you. Our reach is more than 100 million readers. Consumer Health Digest content is fact checked and reviewed by our Medical Expert Board for accuracy and integrity. Learn more about us and our editorial process.