Ellen Ratliff, MS, RD, Pn1
Ellen Ratliff, MS, RD, LD is an Ohio-based nutrition expert and owner of Ellen the RD, LLC, an online nutrition coaching business.
Ellen is passionate about helping people become the healthiest version of themselves and using nutrition to heal from disease and thrive. She has interests in integrative and functional medicine, gut health, and physique science. She is strongly considering obtaining clinical nutrition support certification within the next 2 years.
Ellen has a Masters of Science in Nutrition & Dietetics from Northern Illinois University where she completed her Dietetic Internship and a Bachelors of Science in Dietetics from Michigan State University with a specialization in Health Promotion. She is also a Precision Nutrition Level 1 Certified Coach (Pn1). In her free time she enjoys reading, lifting weights, cooking allergen-friendly recipes, and solving crossword puzzles.
You can read more of her articles at EllenRatliffRD.com and connect her on Twitter and LinkedIn.
Most Recent Articles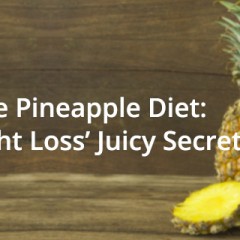 posted in Weight Loss
Are you interested in losing weight? Do you want to return to a healthy figure? If your answer to either one of these two questions is yes, you should definitely keep on reading th...
Read More
posted in Topical Fat Loss
If you've any of the stories about the side effects of surgical liposuction[1] make you anxious, you're not alone. While thousands of people successfully have liposuction to remov...
Read More