Davidene Bender-Main, MNLP, MBCT, CBT, HT, LC
Certified Neuro Linguistic Practitioner, Master Neuro Linguistic Practitioner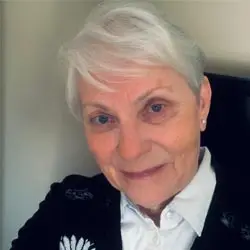 Expertise
Certified Neuro Linguistic Practitioner
Experience
International Master Neuro Linguistic Practitioner & Life Coach at Phenix NLP
Certifications
Certified Neuro Linguistic Practitioner, Master Neuro Linguistic Practitioner
Life Coach certification
Certified Ericksonian Hypnotist
Background
Davidene Bender-Main is a Master Practitioner of Neuro-Linguistic Programming serving others by working with clients on specifically tailored sessions by private practice, and virtual online sessions.
Along with sessions, Davidene offers motivational interviewing, meditation instruction, informative group meetings, brainwave work, and is a published author. Neuro-Linguistic Programming is well suited to manage issues occurring within a non-clinical environment and without medication. Davidene can be easily found on social media.
About Consumer Health Digest
Consumer Health Digest, a Kyzooma Brand, is your trusted resource for reliable, empathetic, and up-to-date information on wellness topics and product reviews that matter most to you. Our reach is more than 100 million readers. Consumer Health Digest content is fact checked and reviewed by our Medical Expert Board for accuracy and integrity. Learn more about us and our editorial process.