David Feder, RDN
Registered Dietitian and Nutritionist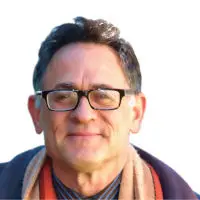 Education
The University of Texas at Austin: RD plus all coursework and research toward PhD, nutrition science and biochemistry; food science
Experience
BNP Media: Executive Editor-Technical, Prepared Foods Magazine
Prepared Foods Magazine-BNP Media. Inc: Executive Editor-Technical
S/F/B Communications Group: Founder
Academy of Nutrition & Dietetics (American Dietetic Assn.): Member
School of Hard Knocks Unlimited: Life Student
Bauer Publishing/First for Women magazine: Food and Nutrition Editor
First for Women magazine (Bauer Publishing USA): Nutrition and Food Editor
Putman Media: Managing Editor
Meredith Corp: Senior Food & Nutrition Editor
University of Texas at Austin: Lab Instructor, Research Assistant, Teaching AssistantLab Instructor, Research Assistant, Teaching Assistant
Multiple newspapers and magazines: freelance writer/editor
Dallas (and Austin) restaurant scene: Chef
Licenses & Certifications
Academy of Nutrition and Dietetics: Registered Dietitian and Nutritionist
Background
David Feder, RDN, has been a food, nutrition and health journalist for 26 years. In spite of an academic background that began with psychology and biblical archaeology, David cut his teeth as a celebrated chef in Texas during the 1970s and 1980s, helping pioneer Haute-health & fusion cuisines in high-end restaurants and hotels.
In the 1990s he became a registered dietitian while completing research and coursework toward a Ph.D. in nutrition biochemistry at the University of Texas at Austin.
Along the way, he taught food science and nutrition while practicing as a nutrition counselor.
About Consumer Health Digest
Consumer Health Digest, a Kyzooma Brand, is your trusted resource for reliable, empathetic, and up-to-date information on wellness topics and product reviews that matter most to you. Our reach is more than 100 million readers. Consumer Health Digest content is fact checked and reviewed by our Medical Expert Board for accuracy and integrity. Learn more about us and our editorial process.