Christine Foltz
Wellness Specialist , Health Coach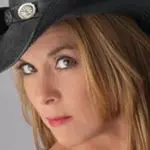 Education
Specialize in group and individual Integrative Health Coaching
Experience
Wellness Specialist at Balance Pure and Simple
Background
Christine Foltz is a native of South Florida, a Fitness Expert, certified Integrative Health Coach, modified sports concierge, and mother of three. She brings 35+ years of combined experience in fitness, movement and health education, sports, fine arts, holistic body healing, and life skills.
Christine Foltz specializes in group and individual Integrative Health Coaching, workshops, and educational sessions for adults who are ready to create better-balanced health for themselves and their families, naturally.
About Consumer Health Digest
Consumer Health Digest, a Kyzooma Brand, is your trusted resource for reliable, empathetic, and up-to-date information on wellness topics and product reviews that matter most to you. Our reach is more than 100 million readers. Consumer Health Digest content is fact checked and reviewed by our Medical Expert Board for accuracy and integrity. Learn more about us and our editorial process.