Christine Foltz
I am a native of South Florida, a Fitness Expert, certified
Integrative Health Coach, modified sports concierge, and mother of three. I bring 35+ years of combined experience in fitness, movement and health education, sports, fine arts, holistic body healing, and life skills.
I specialize in group and individual Integrative Health Coaching, workshops and educational sessions for adults who are ready to create better-balanced health for themselves and their families, naturally.
I understand that as we travel through different stages in this life journey, we all need to learn how to gracefully shift from one chapter to the next in balanced collaboration with our bodies.
Most Recent Articles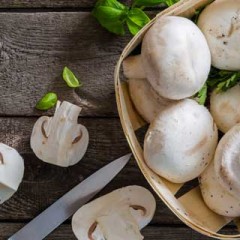 posted in General Health
Remember those 'magical mushrooms', long depicted in fairy tales, cartoons, and movies such as Alice in Wonderland? Those same fungi, when eaten, can bring on a temporary, halluci...
Read More