Catherine Benton, CTNC
Nutritionist, Brand Advisor, Coach, Speaker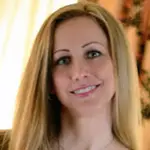 Education
Experience
Personalized Nutrition Solutions: Nutritionist, Environmental Health Specialist, Brand Advisor, Speaker, WriterNutritionist, Brand Advisor, Speaker, Writer
CM and Company: Owner, Paralegal, Litigation Consultant
Groundwater Experts: Litigation Consultant, Expert Witness Support
Background
Catherine Benton is a paralegal who worked in environmental law for a decade. She worked with expert witnesses (scientists) who researched contaminated public water supplies throughout the United States.
Catherine and her business partner, Jennifer Becker, take their extensive knowledge of environmental contamination and use it in their practice to help clients detox their bodies, minds and spirits.
Catherine and Jennifer are both Certified Transformational Nutrition Coaches who work with clients that are looking to optimize their wellness and function.
About Consumer Health Digest
Consumer Health Digest, a Kyzooma Brand, is your trusted resource for reliable, empathetic, and up-to-date information on wellness topics and product reviews that matter most to you. Our reach is more than 100 million readers. Consumer Health Digest content is fact checked and reviewed by our Medical Expert Board for accuracy and integrity. Learn more about us and our editorial process.