Adriaan Brits
Digital Marketing Agency Owner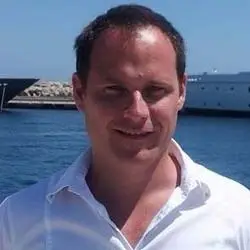 School
Oxford Brookes University
Expertise
Digital Marketer, Investor Relations PR & Media
Education
Master's Degree In International and Digital Marketing - Oxford Brookes University
Experience
CEO- Sitetrail
Contributor - Jerusalem Post
Digital Marketing Trainer & Author - LinkedIn
Marketing consultant | Campaign specialist PPC - Adriaanbrits
Professional Accomplishments
Owns Healthy New Age Magazine
Certifications
Certificate in Strategic Management - Harvard Business School
Mobile Marketing Fundamentals - LinkedIn
Storytelling for Marketing - LinkedIn
Cloud computing - LinkedIn
Background
Adriaan Brits is a key influencer in the health sector. He owns Healthy New Age Magazine and helps medical professionals and the public connect on key issues that are often overlooked by governments around the world.
He also runs an digital marketing agency that work with a large number of journalists, influencers and media owners to position client's brand perfectly. He and his team build high-converting traffic by combining their media assets with in-depth data analysis about client's business and competitors. Specializing in health/ medical/ tech/ business/ political press and high-profile reputation management.
About Consumer Health Digest
Consumer Health Digest, a Kyzooma Brand, is your trusted resource for reliable, empathetic, and up-to-date information on wellness topics and product reviews that matter most to you. Our reach is more than 100 million readers. Consumer Health Digest content is fact checked and reviewed by our Medical Expert Board for accuracy and integrity. Learn more about us and our editorial process.