Abey Scaglione
Abey Scaglione is a Pilates instructor and healthy lifestyle coach living in California's Bay Area.
With a passion for healthy living, wholesome food and meditation, Abey created the website rethink13.com to help people discover how small changes in diet and lifestyle can help them stay healthy and get the results they desire.
Most Recent Articles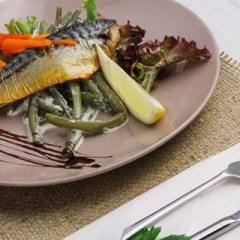 posted in Healthy Food Recipes
Fish are an amazing source of nutrients, and it is essential we incorporate seafood into a healthy diet. The omega-3 fatty acids in fish make it an excellent brain food, loaded wit...
Read More