Your skin is the reflection of your health. It can represent how you are feeling inside, or it can represent a bad lifestyle. However, skin can lose its natural glow due to age as well. All in all, you should always take care of your skin. It really isn't that hard once you get the hang of it.
Whether you want to prevent skin problems from happening, cure them or improve the quality of your skin, you should always consider doing it in the most natural way possible. This article will show you how mulberry juice benefits can do just that – help you with solve the problem naturally.
First of all, let's run through some facts. Why does our skin lose quality with age?
Our skin can be easily damaged and bruised as we get older because estrogen levels in our bodies drop down. Estrogen is a women sex hormone that both men and women have (not in the same dose, of course). This hormone is important because it is the one that regulates how your skin looks, if it's elastic or not and similar characteristics all of us care about.
The mulberry juice benefits will help you with this, you will see how, but first let's check other alternatives, also natural.
Some basic tips you need in order to "save" your skin:
Drink a lot of water
Use skincare creams
Exercise
Sleep more
Before we dig into the mulberry benefits part, let's see what they really are.
What are mulberries?
Mulberries come from the tree called Morus Alba. Those trees reach their maturity at 30 feet, and per year they grow up to 10 feet. Mulberries are pretty similar to blackberries. They are usually red, but they can be found in other colors like white, blue, black.
Mulberries are mostly located in warm regions of Asia, America and Africa.
When it comes to their nutrient values, they are pretty rich with, well, almost everything you need.
In 100g they have: 1.44g of protein, 87g of water, 43kcal of energy, 8.10g of sugar and 9.8g of carbohydrates.
Besides from that, mulberries are FULL with minerals and many different vitamins. It would be silly to mention all of them one by one, so instead of doing that, you can check the research that actually describes the antioxidant value and the value of other acids that are located in mulberries.
What are Mulberry health benefits?
This is the list of problems mulberries can help you with:
– Digestive Health = They are excellent for weight loss and contain good amount of dietary fiber.
– Cholesterol = Using the mulberries' ability to lower cholesterol you can solve your cardiovascular problems as well.
– Risk of Cancer = Mulberries are rich with phytonutrients and antioxidants.
– Anemia = The fact that they are rich in iron makes them a great counter to anemia.
– Bone Tissue = They are rich in many different vitamins, especially calcium and Vitamin K which build our bones.
– Stress = Mulberry juice also great at battling with stress.
– Obesity = Research has shown that mulberry juice can be used to reduce obesity.
What are Skincare Mulberry Juice Benefits?
Now is the time for the part you have clicked here in the first place. Like I've said, mulberry juice can help you with your skin problems and make it better, but let's see what it can exactly do and to what extent.
1. Anti Aging Benefits
So, the fact that mulberries are rich with vitamins and minerals, makes them excellent for tackling many different diseases, you have seen that. When it comes to anti aging, they are rich in one very important ingredient that fights against this – Vitamin C.
They are full with Vitamin C which is an excellent antioxidant that regulates our body's free radicals. It stabilizes them so they don't make damage to our bodies. So, by using mulberry juice you can get rid of those premature aging signs that nobody wants, like wrinkles, dark spots, age spots and similar.
2.Cleanse Benefits
Again, I must recall to the part where I talked about mulberries' ingredients. They are rich in antioxidants which makes them a perfect skin cleanser. They can clear your dark spots and refresh your skin.
This would really be a treat for your skin.
3.Benefits for Dry and Sensitive Skin
One of the most common problems nowadays, even with younger generations, is the dryness of their skin and its sensitivity. It can even develop an uncomfortable itch and further damage your skin.
You need to be drinking up to 2 liters of water, or more, per day. Water is one of the most important "ingredients" you need to be taking daily, not only for your skin, but for your overall health.
As you may know, water makes your skin elastic, therefore more beautiful and less dry. Since mulberries have lots of water in them, making a mulberry juice would be the best thing to do in order to get full benefits from it.
Using anti aging cream such as Novellus Face Cream may also help you to rejuvenate your skin & reduce wrinkles.
4.Rejuvenation Benefits
Mulberries create a strong natural rejuvenating process that basically forms a protective layer in your epidermis. That layer absorbs the UV lights and prevents them from penetrating and damaging your skin further.
Mulberries do this by regulating melanin synthesis. This research backs this claim up while also giving you other fruits that can do the same.
5.Soft Skin Benefits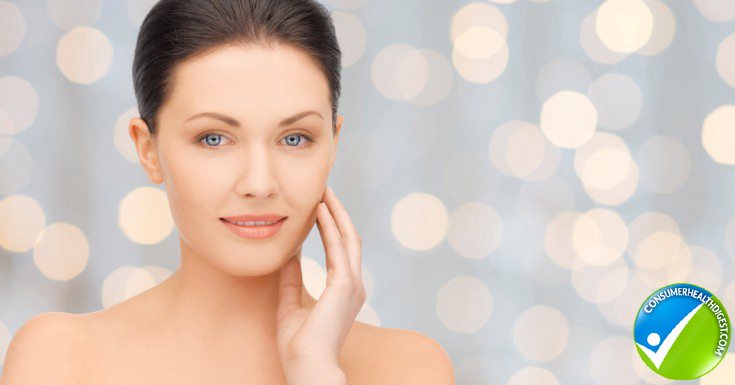 Drinking mulberry juice on a daily basis will not only provide you with the previously mentioned benefits, but it will soften your skin up as well. Like a powerful healthy ingredient mixer that mulberries are, they can help you even with this skin problem, making them a "full package". Along with the mulberry juice, some eye creams are also available which helps to make the skin firmer and smoother.
When Should You Drink Your Mulberry Juice
Well, you can drink it literally whenever you want! It doesn't really matter because mulberries are one of nature's finest. All ingredients are natural and extremely healthy, so you can be creative and do what you like.
However, you shouldn't be overusing it! It also contains some fat and sugar, so don't drink it 10 times a day just to "speed the process", you won't get that like that. Just be consistent. Two cups a day is just fine. Don't go over three or four.
My advice would be to drink one on an empty stomach in the morning, and then another one before you go to bed. You can have a third one in the middle. Just do whatever you'd like and don't overuse it.
Final Verdict
There it is. All that you need to know about mulberry juice and what it can help you with. We can all agree on the fact that mulberry juice benefits is a list that seems like it has no end. Really, there aren't that much fruit that have nutrients like mulberry does. It seems like it has dropped straight out of heaven.
So, the key pointers are there, key benefits are there, the rest is all on you now. You can take matter into your own hands and make your skin ready for what's up ahead, or you can just let things happen. The choice is on you!
If you ask me, mulberry juice is quite a game changer when it comes to skincare. It eliminates the "need" to buy expensive creams and go to surgeries, which are not recommended at all. If you want you can also use other methods, even anti wrinkle creams may work well for you. I just think that being persistent with mulberry juice may work just fine on its own.
View All