There are many topical creams available in the market today, but nothing can match the effectiveness of laser treatment in rejuvenating your skin. Most of the topical creams are questionably effective. However, with the technology always changing, you will be overwhelmed by the alternatives available when you start searching. Laser treatments offer one of the most effective ways to treat skin textual changes that result from sun damage and other harmful elements.
People also ask
Moreover, laser treatment for wrinkles – provides a wide range of options to choose from depending on your skin type, skin color, and your skin problems. Nevertheless, just like other cosmetic procedures, laser treatments have their dos and don'ts which you should be aware of before you, commit yourself to the process. – Here is an excellent article on the most things that you should know about laser treatments.
1. Certain conditions and medications affect the reaction of your skin to laser treatment
The most important thing to remember is that certain drugs and conditions affect laser treatment. Therefore, it is advisable to ensure that you honestly disclose your medical history including any medications or supplements – that you could be taking. – For instance, committing to laser treatments is known to lead to reduced healing to people who have been on acne medications that contain isotretinoin.
Besides, laser treatments may induce breakouts if you are prone to fever blisters or cold sores, while over-the-counter products – such as aspirin increase the risk of bleeding after the procedure.
Some chronic conditions like diabetes can also influence safety and results of the process of laser treatment for wrinkles. It is also recommended that you quit smoking for at least two weeks to and after the procedure prevent suffering from any complication during your skin healing and to ensure optimal results.
2. Provider influences the results
Laser treatment is a complex and sensitive procedure that requires a provider with the expertise to ensure that you get the desired results. Committing to the method in the hands of a poorly trained individual can be ineffective or even dangerous. Therefore, it is advisable to choose a provider based on qualification and the experience of the individual. Avoid settling on a provider based solely on the individual who has a brand laser platform or one that offers the best deal.
Most importantly choose a cosmetic surgeon that has been certified by a board like the American Board of Cosmetic Surgery. This because board accredited surgeon must undergo rigorous training to meet the standards, which includes non-surgical treatments.
3. Treatment may hurt
Most cosmetic doctors compare the sensation experienced during laser treatments to a rubber band snapping against the skin. However, how the procedure feels depends on the type of laser method, but most importantly an individual's tolerance for pain. Local or aesthetic injections or intravenous sedation is required for deep ablative laser treatment for wrinkles – to help in keeping you comfortable. These ablative lasers include Erbium lasers and CO2 lasers.
On the other hand, non-ablative laser treatments require just a topical numbing cream to help in offsetting the discomfort. This is because they do not cause much pain as the laser passes through the skin without removing a layer. Examples of non-ablative laser include Alexandrite and Yag lasers.
Advertisement
*All individuals are unique. Your results can and will vary.
4. Lasers come in different strengths
The other thing to know about laser treatment for wrinkles – is that lasers come in different strengths and therefore not all lasers are the same. There are lighter lasers that are designed for treating minimal pigment problems and typically free of downtime as they do not break your skin. However, such laser requires being done more than once to ensure that get your desired results.
An ablative laser is usually used for severe wrinkles condition, while non-ablative lasers are stronger than lighter laser but gentler than ablative lasers. Non-ablative lasers may feel uncomfortable on the skin than lighter lasers, but ablative lasers require anesthesia.
5. May need downtime
Finally, you need to know that your skin may require some downtime after the procedure, which is the time that allows your skin to return to normal. Laser treatments with no downtime mean that there will be no pinkness or redness in the skin in less than one day, while lasers with minimal downtime are those that allow the surface about three days to recover. There are also lasers with reduced downtime who require few days or a week for the skin to heal. However, it is essential to know that more invasive lasers need more extended downtime than the less invasive ones.
Who Needs Laser Resurfacing?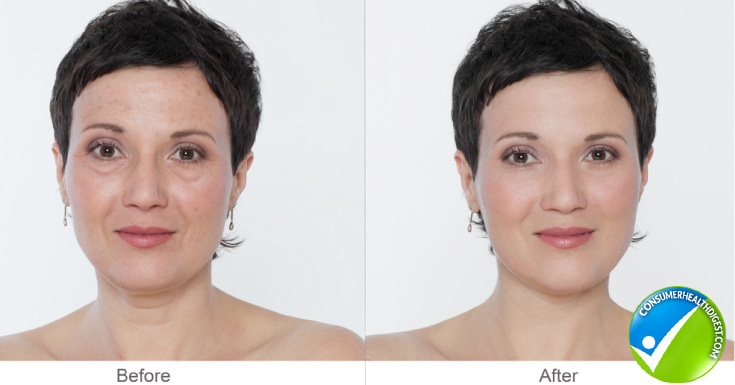 Laser resurfacing is ideal for those people who have wrinkles around their eyes or the forehead or mouths, non-responsive skin after a facelift, or shallow scars from acne. However, laser resurfacing may not be a suitable treatment – for you if you have a very dark skin, acne or stretch marks.
How Do I Prepare for Laser Treatment?
The first step in preparing for laser treatment should be consulting a dermatologist or a plastic surgeon – to know if it is suitable for you. However, as stated earlier, it is essential to ensure that you choose a doctor with documented training and experience in laser treatment as a provider has a massive impact on the outcome of the procedure. The doctor will rely on your medical history, current health, and your desired results to determine if you are a good candidate for this process.
If you qualify and decide to proceed with the procedure, the doctor will request to avoid any medications or supplements that might cause complication during laser treatment. These include aspirin, ibuprofen or vitamin E for about two weeks as they can affect blood clotting. It is also advisable for smokers to quit smoking two weeks before and after the procedure as this might prolong the healing process. Finally, the doctor may prescribe antibiotics to prevent bacterial infections and antiviral medication to those who are prone to fever blisters or cold sores.
What are the Complication of Laser Skin Treatments
Every cosmetic doctor will agree that laser treatments are more effective than topical creams in treating wrinkles. However, it is also important to know that the procedure has some potential risks. These include:
Bacterial infection
Scarring
Reactivating herpes cold sores
Suffering burns or other injuries that result from laser's heat
Skin pigmentation changes
However, choosing the right cosmetic doctor allows you to minimize the risks and address such complications.
People also search for >>
Conclusion
In conclusion, laser treatment for wrinkles – presents a great alternative way of rejuvenating your skin to questionably useful topical creams available in the market. However, if you are considering laser treatment as a way to treat your wrinkles, you should consult a board-certified cosmetic doctor with a well-documented training and experience. There are many eye cream reviews available you might relate all the studies and get to pick the better one.
Consulting the right cosmetic specialist will help you to determine if you are a good candidate for this procedure and help you manage some of your health complications that might affect the results of the treatment. This helps in preventing and overcoming some of the potential risks that are associated with laser treatment, which ensures that you get the desired results.
Advertisement
*All individuals are unique. Your results can and will vary.
Finally, a certified doctor will recommend safer ways that help you manage discomfort after the procedure as the treated area requires some tenderness after treatment.
Although, you can also look for some wrinkle creams, before picking anyone. You can explore Lifecell reviews.
View All