People have been seeking for their own "fountain of youth" for as long as I can remember, and even longer than that. And I get it. It's all about the looks, aesthetics of the face.
When it comes to rejuvenation of any type, it is always best to use natural products and natural methods. The ones that can't have the attribute "natural" alongside their names, represent a risk for your health and in most cases aren't that effective.
People also ask
That's the main point of the article today – How to
rejuvenate your facial skin using natural methods
, especially using facial smoothies.
First of all, we need to clear off some important questions that will help you understand the topic better, so let's begin.
Why Does Our Skin Lose Quality As We Age?
Our skin gets thinner, wrinkles start appearing, our skin gets easier to bruise, and it is all thanks to one factor – aging. As we age, our skin slowly but surely loses its quality. Why is that?
Well, it can happen because of environmental reasons (smoking, junk food, stress etc.), but one thing is for sure – with age we lose hormones, and what hormone is important for skin quality? Estrogen.
The loss of estrogen combined with bad habits leaves its mark on the skin, especially on the face.
What is an Anti-Aging Smoothie?
I'm sure you have heard of the term "smoothie". Today, you have learned a new one – facial smoothies. Smoothies are very easy to make, facial smoothies are no excuse. They are all fruit and vegetable based. Basically, all that you need to do is put your ingredients into a blender and, well, blend them. Easy!
Anti aging smoothies are a special kind of smoothies that will actually feed your skin and rejuvenate it.
This article will show you exactly what kind of ingredients make facial smoothies what they are.
How Anti-Aging Smoothies Beautify The Skin?
Like I have already mentioned, anti aging smoothies do their "trick" because of what they are made of. There are ingredients that are known for their excellent anti aging functions.
Those ingredients are:
Acai Oil
Green Tea
Vitamin C
Caffeine
Retinol
Alpha Hydroxy Acids
These ingredients can be all sorted into one important group – antioxidants.
Antioxidants are definitely a keyword when it comes to anti aging and everything that goes with it.
You see, antioxidants target free radicals. Free radicals are one of the reasons why your skin is losing its previous quality and why you are getting wrinkles. They are the "guns" that your organism is pointing right at your beautiful skin, and it's because of the factors I've listed before.
Antioxidants are their direct opponents. There is much research conducted on this specific topic, however, this one describes it pretty well.
Facial smoothies are full with these goods.
Why Does Food Have Such an Impact on Our Skin?
Believe it or not, foods have an impact on every single thing that we are doing. You have heard of the saying "We are what we eat", well that's exactly the answer to this question.
It is pretty obvious from the answer to the previous question, however, to understand the correlation between food and health even better, let's see what research has come up with.
As we can see from this research, vegetables and fruits feed our body with the necessary minerals, vitamins, antioxidants, phytoestrogens. All of this is extremely important for our health. Not only will it manifest on our skin, but it will keep us strong and energetic also. This article, like many other, promotes the half-half plate theory. The half-half theory suggests that whenever you are eating, the half of your plate should be filled with vegetables or fruits.
Anti-Aging Smoothies That You Should Use
According to this medical research, drinking smoothies on a regular basis can indeed change the color of your skin and improve its quality, but let's check which ones you should try.
This part of the article will help you find your own ultimate anti-aging smoothie.
1. The Green Goddess
You can guess the color of this smoothie from its name. And guess one more thing – what's the color of health? Green.
Here are the ingredients of The Green Goddess:
3-5 romaine lettuce leaves
1 BIG handful of baby kale
5 sprigs of parsley
1/2 large lemon or 1 small lemon
1 small Fuji apple
1 small banana
2 table spoons of flax seeds
2. The Berry Skin Rejuvenation Smoothie
This one tastes as good as it looks. Try it out to see what I'm talking about.
The ingredients of this beauty:
60ml (1/4 cup) water
85grams (1/2 cup) blueberries
40grams (1/4 cup) raspberries
40grams (1/4 cup) strawberries
30grams (1/4 cup) kale
170grams (6 ounces) Greek yoghurt
1tablespoon honey
2teaspoons flaxseeds
3. The Banana Flax Smoothie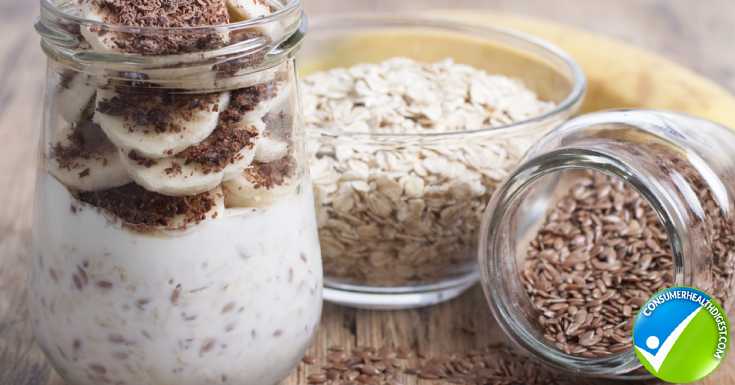 Everything that has bananas in it definitely tastes good. That's just what experience has taught me so far.
Here is what you need to make your banana flax smoothie for facial skin rejuvenation:
1 medium to large frozen banana – who would have guessed?
1 heaping spoonful of almond butter (or peanut butter)
2 spoonfuls flax seed
½ cup almond milk, yogurt or regular milk
drizzle of honey, agave nectar or maple syrup
one small drop of almond extract
4. Coconut Water Orange Beauty Smoothie
This orange, beautiful smoothie will definitely make you thirsty.
The ingredients are:
1 cup of chilled coconut water
1 cup of fresh or frozen strawberries
1 cup of baby carrots
1 peeled navel orange
1 cup of fresh or frozen mango chunk
People also search for >>
The Final Verdict
Facial smoothies are probably the easiest way of rejuvenating your facial skin. It is also the most tasteful way.
Pick a facial smoothie from the previous list that you would like to try and stick with it! You can either use it as a meal replacement, or as an extra meal. All in all, it will do the trick.
Check the ingredients list, find the ingredients that you love and simply choose that smoothie. There is a color for everybody! Or you can just choose all of them and mix it up. It doesn't really matter, be creative. What's important here is that you drink your selected smoothie frequently and also try something else.
By "something else" I mean anti aging creams & facial creams that rejuvenate the face, sleep enough, fix your diet and exercise. Those would be the key ingredients of your face rejuvenation.
Well, that would be it when it comes to anti aging smoothies. You should be happy your seek for your very own fountain of youth has ended. Facial smoothies are all that you need.
Well, my job here is done. Copy the ingredients list and go to your blender!
View All