Overview
If you despise wrinkles and sun spots then, you should be very afraid of the sun. The sun is your skin's worst enemy. It is the number one cause of skin aging and the primary cause of skin cancer.
Don't be mistaken, sun exposure has many beneficial effects on your health and well-being. However, too much, chronic, and prolonged unprotected sun exposure will most make you suffer more than you can benefit from it.
People also ask
Keep on reading and discover interesting information on the best sunscreens for summer. And, remember, the treatment for sunburn is a must, otherwise you will risk the premature aging of the skin. The best sunburn remedy is the one that allows for the skin to recover (heal) as fast as it is possible, without any permanent changes.
What is sun damage and how does it occur?
Whenever we go out, our skin is affected by the action of UV rays. These are emitted by the sun and they can damage our skin, especially in the situation that the exposure is prolonged or repeated. The most harmful are UVA and UVB, being responsible for the premature aging process and increasing the risk of skin cancer. These rays are stronger during the summer season or when it is sunny outside; however, their action is present including when it is cold or cloudy.
How Sunscreens Work to Protect Your Skin From Sun Damage?

Sun exposure cannot be avoided, however. It's a good thing sunscreens have been formulated to let you do what you got to do under the sun and even let you enjoy basking in it. You can never be guilt-free of exposing your skin to the sun's harmful UV rays though. The sad truth is, sunscreen formulations have yet to be perfected to provide dual protection from UVB and UVA radiation that cause damage both to the outer and deeper layers of the skin.
Most sunscreens often will provide UVB protection only. UVB is what causes your skin to burn. Sun Protection Factor (SPF) is a measure of protection from UVB rays. SPF multiplies the time it takes for your skin to burn with sunscreen to that of the time it takes for your skin to burn without sunscreen. So that an SPF 15 means the sunscreen gives you 15 times more units of time before skin burns, given the time it takes for your skin to become sunburned without sunscreen. Though the US Food and Drug Administration recommends SPF 15 or more, you'd want to grab a sunscreen with a minimum SPF 30 for assured UVB protection.
Very few sunscreens offer protection against UVA, which damage the deeper layers of skin, and which causes skin cancer. Recently developed formulations that have been shown to be effective in protecting skin from UVA and which remain stable in contact with UVA are ecamsule (marketed as Mexoryl SX), and Helioplex (the stable form of avobendazone).
When a sunscreen offers protection from both UVA and UVB rays, it is a broad spectrum sunscreen. These sunscreens are often formulated from a combination of inorganic and organic compounds. The inorganic compounds work by dissipating and deflecting UV radiation thus, acting as an added physical barrier between the sun and your skin. On the other hand, organic compounds absorb radiation upon contact with skin. After absorption, these ingredients break down and releases heat in the process. With sunscreen you may also apply anti aging creams like Lifecell which helps to prevent signs of wrinkles & fine lines.
10 Best Sunscreens for Summer
If only because sunscreens are hailed as a key ingredient to any anti-aging skin regimen, the market is flooded with so many brands, and with so many varieties, it can be very difficult to select just one that offers the most perfect formulation to date. We breakdown ten of the best sunscreens below:
Advertisement
*All individuals are unique. Your results can and will vary.
People also search for >>
1. La Roche-Posay Anthelios Mineral Tinted Ultra-Light Sunscreen Fluid SPF50. Not only does it have a high SPF but is characterized by a very thin, transparent film that is easily absorbed by the skin. It has the added benefit of hiding minor skin imperfections.
2. L'oreal Sublime Sun Sheer Protect Sunscreen Oil SPF 50+. Easy to reapply, this product comes with a spritzer.
3. Coppertone Oil-Free Faces SPF50. The cream is so thin that it can be applied and reapplied as much and as often as you want yet not cause acne breakouts to occur.]
4. Blue Lizard Australian Sunscreen in Sensitive SPF 30. Those who love all-natural products will love this chemical-free formulation.
5. Aveeno Protect + Hydrate Lotion SPF 70. This botanically-inspired, lightweight sunscreen works two ways. First, it protects skin from the sun. Secondly, it provides ultra moisturization for sun, sand, and beach-weary skin.
6. Neutrogena Pure and Free Liquid Daily Sunblock SPF 50. If you're looking for daily sun protection that won't ruin your make up or turn your skin oily throughout the day, this product is it.
7. Kiehl's Activated Sun Protector Sunscreen SPF 50. Another great way to protect your skin daily! It isn't only high on SPF but is also packed with antioxidants to give you extra, extra anti-aging protection.
8. Skinceuticals Sports UV Defense SPF 50. Paraben-free and waterproof, this sunscreen is perfect both for organic-embracing beauty bums, and those who love outdoor sports.
9. Banana Boat Sports Performance Coolzone Broad Spectrum SPF 30. Another sports formulation available in either mist or cream preparations.
10. Sunbeam Baby bum Sunscreen Lotion SPF 30. Its effect is super yet safe for people with delicate and hypersensitive skin.
Best sunscreens for summer to prevent sun damage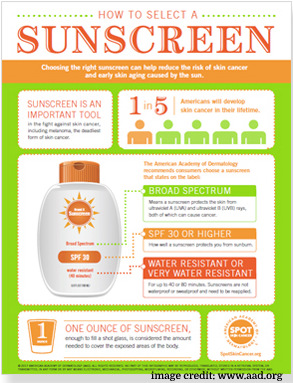 As you have seen, the best sunscreens for summer contain a wide range of active ingredients, all of them with highly beneficial properties for the skin. These sunscreens prevent sun damage by forming a protective layer on the surface of the skin. They are available for different types of complexions, many of them being also waterproof.
Bottom Line
While current formulations of broad spectrum sunscreens do not offer absolute nor sufficient protection against sun damage, these are the best formulations available in the market today. Don't miss out on the benefits, no matter how insufficient it is because some protection is better than none at all.
In conclusion, these are the best sunscreens for summer, providing you with the necessary protection. Always remember that the treatment for sunburn is a must, otherwise your skin will suffer. The best sunburn remedy remains the one that caters to your damaged skin, working to repair and hydrate at the same time.
However, you can protect your skin from sun damage by adhering anti aging cream such as Dr. Denese Skin Science in your daily routine.