In This Article
Overview
Aging is natural and part of life. It is something we cannot escape, no matter how hard we try. For many people, the first signs of aging appears on their skin – when they notice the development of wrinkly skin on their body, as well as fine lines and wrinkles on their face.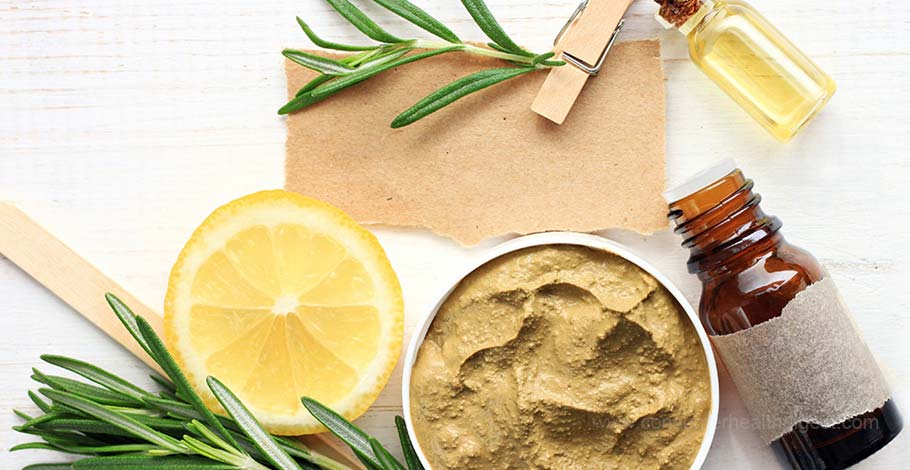 While these are all signs that we are growing older, it does not mean we cannot continue to look at our best for as long as possible. With the use of appropriate anti-aging skincare regiments, a person is able to slow down the rate at which their skin ages; thus causing their youthful appearance to be preserved for a longer period of time.
In such a case, a person can delay excessive development of wrinkles and other signs that signal aging causes by several years. While many people turn toward their local beauty supply store in search of beauty products that can help them overcome some of the most common visible signs of aging, others are rather turning to their kitchen supply to appreciate the many wonders that mother nature has given us – including several substances that can slow down aging skin, as well as reduce the appearance of signs that have already started to appear.
In this article, we would like to introduce you to some of the most effective anti-aging home remedies that can be utilized to improve the youthful appearance of your skin. Before we dive into the anti-aging remedies, however, let's first take a look at some of the most common questions about anti-aging.
What Are Natural Anti-Aging Remedies?
When attending to the signs of aging that develops in the skin, a person can opt for either anti-aging treatments that utilizes chemicals in order to produce positive results – in such a case, side-effects, such as skin irritation or excessive dryness, may occur. The alternative option is to utilize natural anti-aging remedies.[1]
These remedies uses natural ingredients to help increase the production of certain proteins, including elastin and collagen; thus leading to improved elasticity of the skin and the visible reduction of wrinkles and fine lines. Even though, many top rated anti aging reviews available on our site which contains natural ingredients, you can check out best anti wrinkle cream reviews here.
How Anti-Aging Tricks Stop Aging Process?
Since there are a number of different natural remedies for anti aging skin, it is difficult to answer this question accurately without looking at each particular remedy that can be utilized to treat the signs of aging.[2] Most remedies do, however, act upon the production of proteins that affect the elasticity of the skin, as we have mentioned in the previous point.
Thus, the aging process if often slowed considerably by boosting collagen and elastin production. Some remedies also help to restore moisture in the skin, to smooth out the skin's surface and to reduce inflammation, which is especially useful for puffiness under the eyes.
How To Prevent Skin From Aging?
Aging of the skin cannot be completely stopped or prevented, but the process can be delayed considerably. Practicing a proper skincare routine is an essential part of prevent the development of premature aging and slowing the progression of aging skin later in life.
A skincare routine should not contain any products that are harsh on the skin or cause the skin to become dry. It is also important to use a skincare routine that cares for the skin in the morning and at night.
Advertisement
*All individuals are unique. Your results can and will vary.
What Is The Main Cause Of Aging?
Numerous factors can contribute to skin that ages faster and develops wrinkles at a young age. The American Academy of Dermatology explains that exposure to the sun without wearing an effective sunscreen is one of the major causes of premature aging.
Smoking also greatly contributes toward aging as it causes the oxygen supply to the skin to become significantly lower. Alcohol use, a lack of physical exercise and not applying a high-quality moisturizer may also cause damage to the skin.
Best Natural Anti-Aging Home Remedies
Now that we have answered some common anti-aging questions, let's proceed on to our list of the most beneficial natural ingredients that can be used to slow down aging skin and to provide a solution to those signs that you already notice when you look into the mirror.
1. Coconut Oil
Coconut oil contains powerful antioxidant properties that have the ability to protect the skin against free radical damage.[3] This oil is also an effective moisturizer and contains certain nutrients that are known to boost the production of collagen.
Home Remedies For Life recommends applying coconut oil onto skin before bed and to only wash it off the next morning for best results.
2. Olive Oil
The oleic acid, as well as the polyphenols that are contained in olive oil have numerous benefits for the skin. In addition to these compounds, olive oil also contains certain vitamins that are beneficial for the skin and monounsaturated fats.
LA Healthy Living explains that this oil can be applied up to five times per day when only getting started to help reduce the appearance of wrinkles, and to prevent the formation of new wrinkles.
Advertisement
*All individuals are unique. Your results can and will vary.
3. Honey
Honey is one of the most popular natural substances to be used on the face. This antioxidant-rich compound is known to act as a powerful anti-aging regimen when used correctly.
Livestrong explains that honey can also provide deep moisture for the skin's outermost layers. Simply massage some honey onto your face and leave it on for approximately 30 minutes, then wash off with luke warm water.
4. Avocado
One Green Planet explains that Avocados are rich in chlorophyll, an anti-inflammatory agent, as well as water for hydration and vitamin E to act as an antioxidant.[4] This combination offers a powerful anti-aging solution.
An avocado can be mashed and then applied to the face and kept on as a mask for half an hour. This particular remedy goes well with coconut oil.
Read Also – Awesome DIY Avocado And Honey Face Mask
5. Egg White
Egg whites can be used as a skin-tightening mask and it may also assist with reducing the appearance of wrinkles. Egg whites are also known to improve the skin's elasticity, which can help to reduce saggy areas.
Egg white can be applied directly on the face as a mask, or mixed with another effective natural remedy for even better results, such as honey or yogurt, according to The Indian Spot.
You May Also Like – What is Radio Frequency Skin Tightening?
6. Aloe
Advertisement
*All individuals are unique. Your results can and will vary.
Aloe is well-known for its soothing properties, especially when applied to cuts and wounds, but what many people fail to realize is that aloe is also an effective anti-aging remedy. Truth In Aging free radicals, as reported explains that the North Texas Research Laboratories found aloe to increase the reproduction of skin cells by 800%.[5]
7. Pineapple Juice
Pineapple juice can be utilized by either drinking the juice or applying it directly to the face. The juice is high in vitamin A and vitamin C, a powerful combination that reduces inflammation, keeps the skin bright and glowing, and also offers an antioxidant effect; thus protecting the skin against damage from free radicals, as reported by Gyanunlimited.
8. Almond Oil
Almond Oil is known to prevent heart disease and even fight against cancer, but new evidence shows that this oil is also beneficial for the face. Aspara Skincare explains that almond oil is able to deeply cleanse the skin and eliminated dull looking skin. The oil also nourishes and moisturizes the skin, and reduces the appearance of wrinkles and lines significantly.
9. Bananas
Bananas are nutrient-dense foods that contain potassium, zinc, vitamin A, vitamin E, vitamin F, magnesium and many other nutrients that are beneficial for the skin.Care2 recommends making a mast with banana, fresh heavy cream, organic honey, oat flour, rose hydrosol and some spring water – this mask can be applied three times a week for best results.
10. Fenugreek
Even though fenugreek is often utilized for its ability to improve stamina and to assist with controlling type 2 diabetes, evidence suggests that this natural extract is also able to act as an anti-aging treatment. Stylecraze recommends soaking fenugreek seeds overnight and blending them with yogurt, then applying the mixture to your face as a mask for approximately 30 minutes.
Read Next – Is Your Daily Cup Of Coffee Aging Your Skin?
Conclusion
Even though aging may cause wrinkles, fine lines and other unpleasant visual effects, methods like anti-aging remedies do exist that can be utilized to slow down the development of these problems and, in some cases, even reduce the appearance of existing issues that have already developed.
Here we discussed some of the most effective ways to treat and prevent wrinkles and other signs of aging from home – without having to spend thousands of dollars on expensive anti-aging serums.
Although, there are some anti-wrinkle creams available which are made up of natural ingredients. Check out their reviews such as Skinceuticals A.G.E. Interrupter review here.
5 Sources
We review published medical research in respected scientific journals to arrive at our conclusions about a product or health topic. This ensures the highest standard of scientific accuracy.